Manage the Effects of Periodontal Disease with Scaling and Root Planing
Dr. Michael Bixby offers several treatment options for gum disease at his Red Bank, NJ, dental practice, including laser procedures for more advanced stages of periodontitis. However, if you are experiencing early to moderate stages of the condition, a deep cleaning can typically manage symptoms and prevent the bacterial infection from advancing. Also known as scaling and root planing, this non-surgical periodontal treatment involves the removal of plaque and tartar from above and below the gum line, as well as smoothing of the dental roots to deter future flare-ups.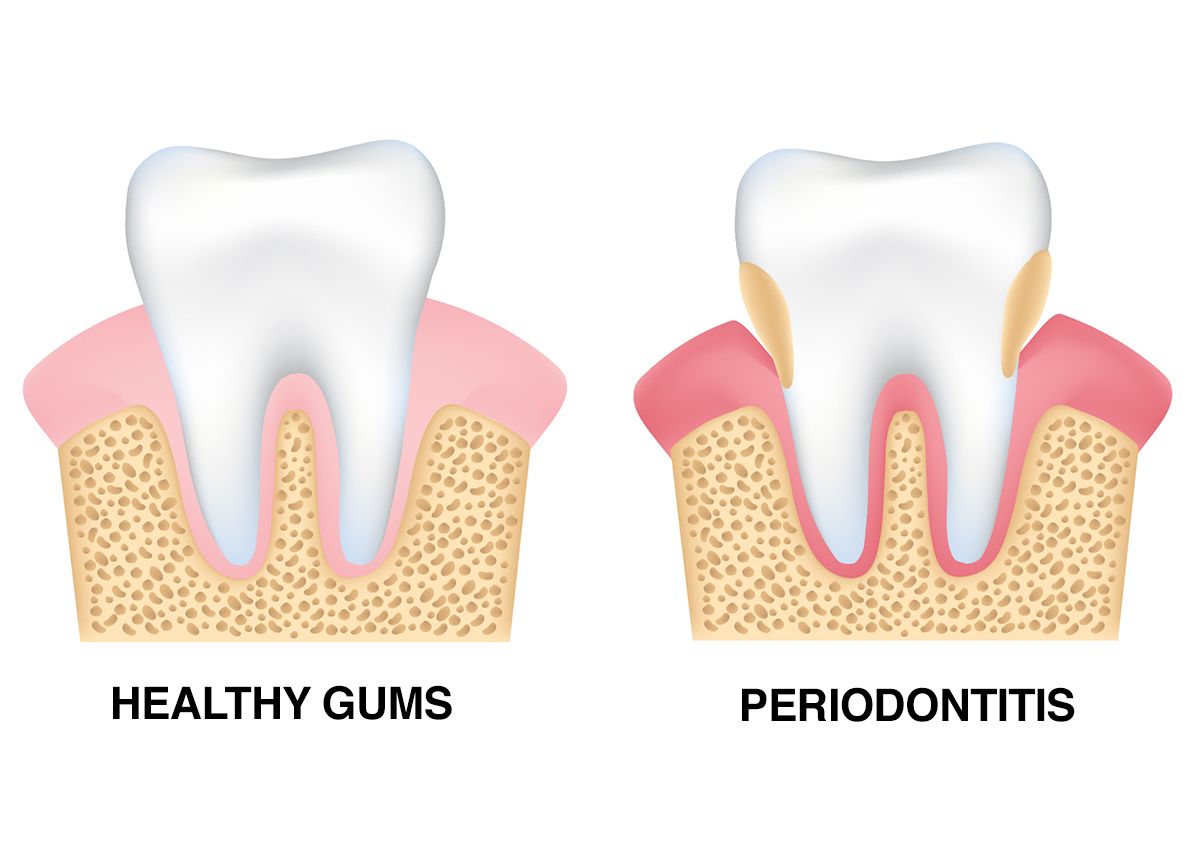 Protect Your Health
Gum disease is the leading cause of tooth loss in the United States, and a study found that nearly 50 percent of adults over the age of 30 suffer from periodontitis. While professional cleaning can typically reverse the symptoms of early gum disease (gingivitis), scaling and root planing has been proven effective in treating chronic periodontitis.
Gum disease is the leading cause of tooth loss in the United States, and a study found that nearly 50 percent of adults over the age of 30 suffer from periodontitis.
Healthy gums are not just crucial for a beautiful and healthy smile; gum health has been linked to the body's overall systemic health. Several studies now support the link between periodontal disease and systemic conditions such as cardiovascular disease, Type 2 diabetes, and osteoporosis.
The Deep Cleaning Procedure
During a routine examination, Dr. Bixby can determine whether you require scaling and root planing. If the bacterial infection has spread significantly and has caused pockets to form between the gums and the teeth, you will generally require more than one office visit to complete treatment.
To begin the procedure, your gums will be numbed with a local anesthetic to ensure your comfort. Next, a hand-held tool will be used to gently clean the bacterial buildup below the gum line, at the base of each tooth, and in between the individual teeth. This process is called scaling, and your hygienist will ensure that all traces of tartar and plaque buildup are removed. During the root planing portion of the procedure, your dental roots will be smoothed. This will allow the roots to reattach to the gums and also prevent the reentry of bacteria into the periodontal pockets. Next, a topical antibiotic will be applied along the gum line to address any remaining infection.
Aftercare
After a scaling and root planing procedure, your gums may feel tender or swollen, and you may experience some discomfort for a couple of days. You may also experience some dental sensitivity for about a week after the treatment. Your dentist may recommend a rinse or over-the-counter medication to manage any discomfort. You should also eat a soft foods diet for a few days after your visit to our office. Dr. Bixby will schedule a follow-up appointment to assess how the gums have healed, and determine whether you require further treatment.
Schedule a Periodontal Checkup
Timely diagnosis is key in combatting the spread of periodontal disease. If your gums look swollen or bleed during brushing, or if you develop bad breath, these could be signs of the early stages of gum disease. Call us at (732) 224-1160 or contact us online to schedule a periodontal checkup today.