Determining Your Unique Cost of Dental Implants
Dental implants are by far the most stable and secure teeth replacement solution today. Their ability to fuse with bone allow them to permanently support restorations such as a dental crown, bridge, or denture. Offering far-reaching benefits, dental implants are far and away the safest, most prudent investment you can make for your smile and health. While we can only provide an accurate estimate during a personal consultation, your cost of dental implants will depend on several factors. Dr. Michael Bixby can evaluate the condition of your smile to determine your affordable cost at his Red Bank, NJ, office.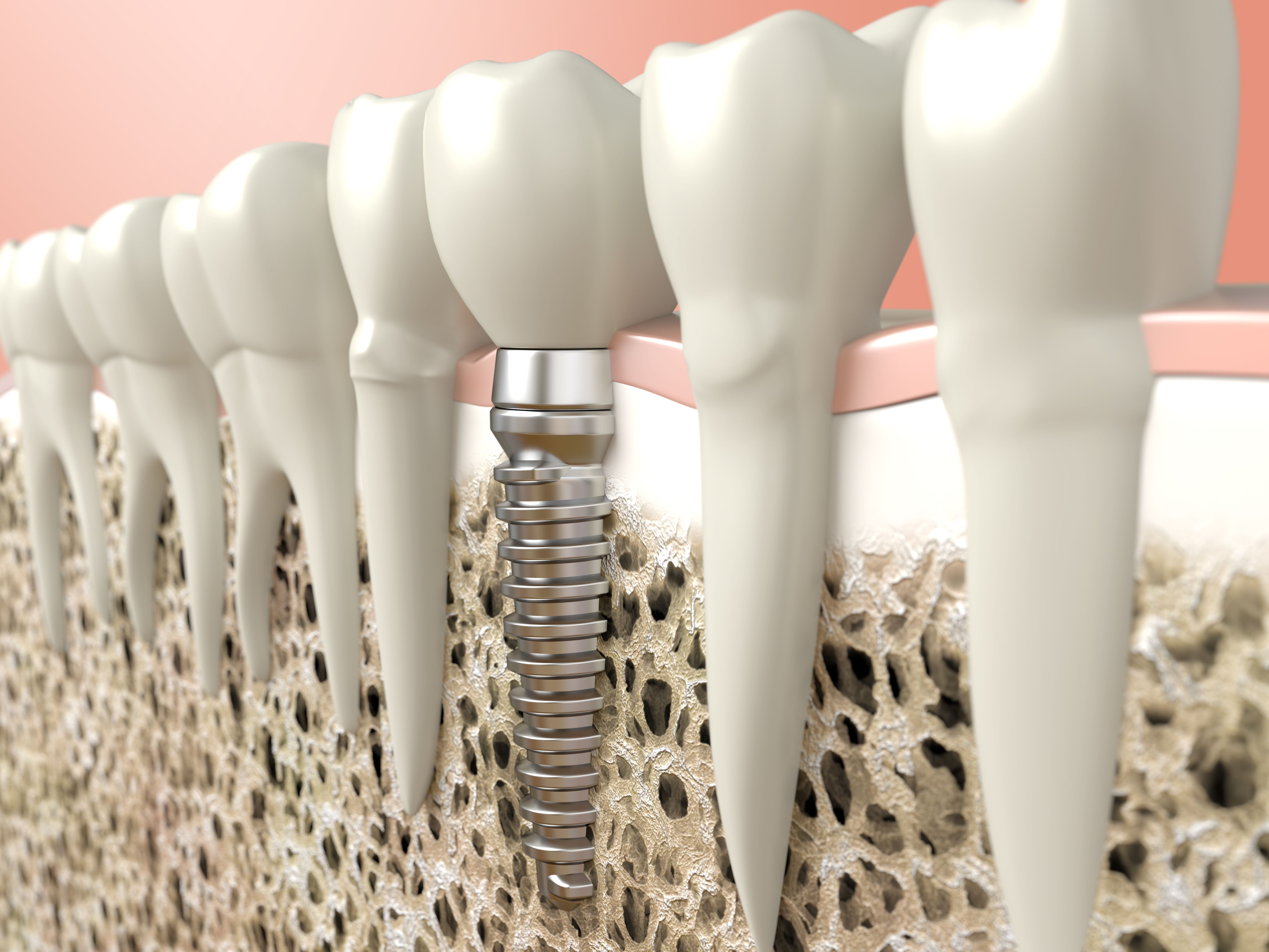 Factors Affecting Dental Implant Cost
Because the cost of dental implants will vary drastically from patient to patient, we cannot provide an accurate estimate until we have examined your oral health and needs. However, there are many factors that can impact your final dental implant cost, including:
Preparatory procedures: The success of your implants depends largely on the volume of bone in your jaw. If you do not have sufficient bone tissue, a bone graft may be required. Similarly, if your upper jaw does not have enough room to support implants, a sinus lift may be necessary to restore your candidacy for treatment.
Tooth Extraction: If you have a tooth that has suffered significant damage and cannot be saved, extraction will be necessary before an implant can used to replace it. Each tooth you need to have extracted will affect your total cost.
Number of implants: A single implant and dental crown will cost significantly less than a full-arch restoration and multiple implants to support it. Dr. Bixby will work with you to provide effective treatment with as few implants as possible.
Anesthesia: The surgery to place your implant or implants will play a large role in determining your final cost.
Restorations: There are a variety of restorations that can meet your needs. Larger restorations and more advanced, cosmetic materials can raise the cost of treatment.
During an in-depth consultation, we can help you understand your unique treatment costs and the financing options available to you.
We want all patients to experience the many benefits of dental implants, our team will work with you to place the cost of dental implants within your budget.
Invest in Your Future
While insurance may not cover a large portion of dental implants treatment, it is important to remember that many of the benefits can provide life-changing advantages that many patients consider a worthwhile investment. Dental implants can permanently bond with your jaw, becoming a vital part of your oral structure. This stability, paired with a lifelike crown, bridge, or denture, can completely restore your ability to chew your favorite foods and speak with renewed clarity and revitalized confidence. In addition, because dental implants will send regenerative signals to the surrounding bone, you will not experience the bone loss that naturally results after tooth loss. Dental implants can provide lifelike support and aesthetics while improving your oral health for years to come.
Transform Your Oral Health
We want all patients to experience the many benefits of dental implants, our team will work with you to place the cost of dental implants within your budget. If you want a more predictable, reliable, and long-lasting teeth replacement solution, contact our team online or call (732) 224-1160 today.