For around $2,000 per tooth, Red Bank, NJ, dentist Michael Bixby can replace missing natural teeth with strong, stable dental implants.
Dr. Bixby can discuss dental implant cost factors during your consultation at the Michael Bixby Center for Advanced Dentistry.
Find out why investing in this long-lasting, superior dentistry procedure from Dr. Bixby to replace missing teeth is worth the cost.
Determining Your Specific Cost of Dental Implants
You may already know that dental implants are considered the most stable and secure teeth replacement solution in dentistry, as they offer superior support for restorations such as dental crowns, bridges, or dentures. This means investing in dental implants is one of the most worthwhile ways to replace teeth lost to decay, trauma, or disease.
Dr. Bixby's average cost of $2,000 per tooth can change due to various factors, so scheduling an appointment at our patient-focused Red Bank, NJ, dental practice is the best way to learn about the cost of life-changing dental implants. He will also answer questions about dental insurance, affordable financing, and in-house payment plans.
How Dental Implants Support Dental Restorations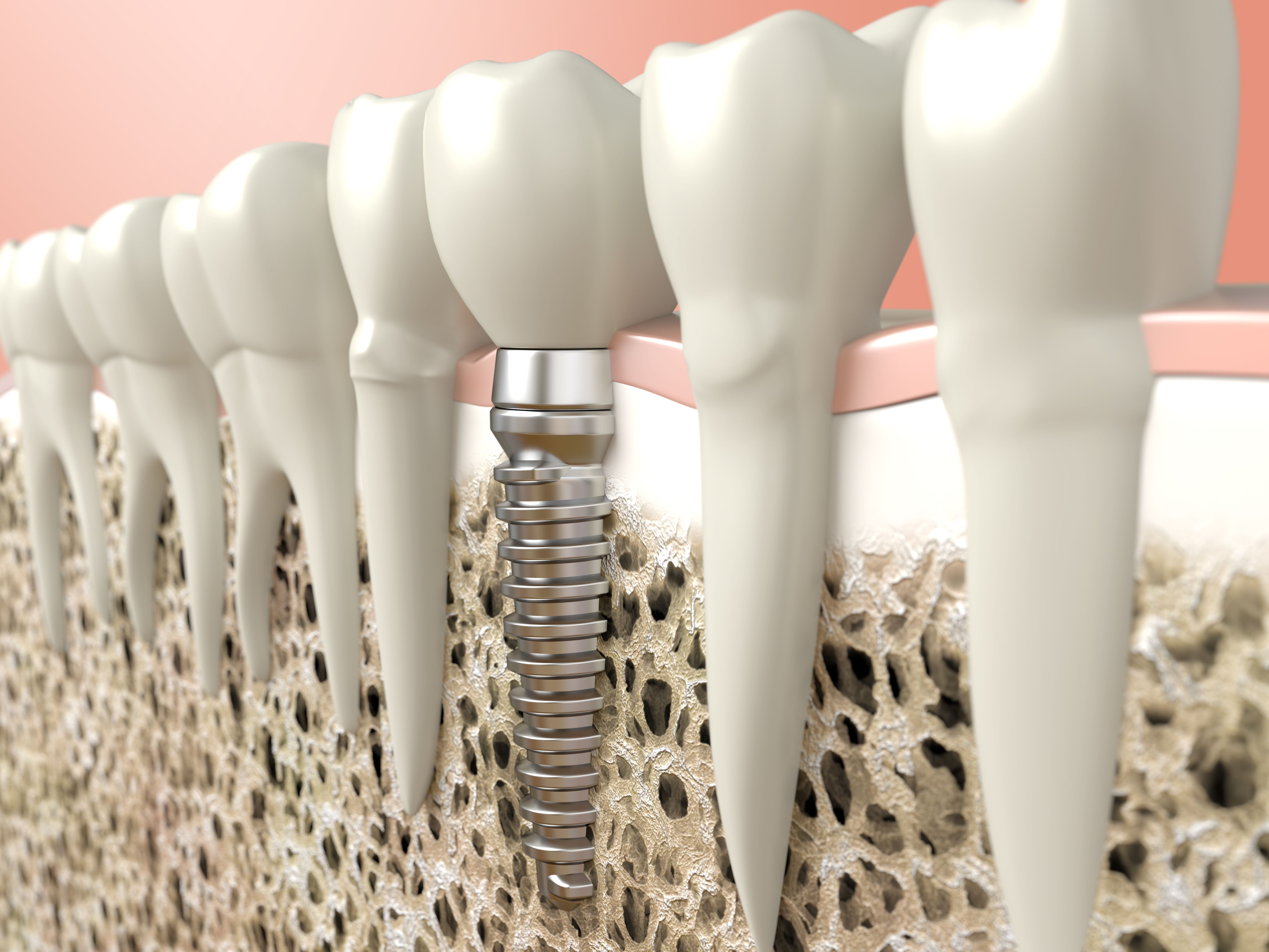 7 Factors Affecting Dental Implants Cost
Dr. Bixby will work with your budget to provide effective treatment with as few implants as possible.
Dr. Bixby Can Make Dental Implants Cost More Affordable
Our team wants every patient from the Red Bank and Monmouth County areas to receive the compassionate, comprehensive dental care they deserve, regardless of budgetary issues. Here is how we can help:
Accepts Dental Insurance
While dental insurance rarely covers dental implant surgery, it can help with your restoration costs. Our knowledgeable team will work hard to get you the maximum coverage possible.
In-House Payment Plans
We will work with you to create an affordable payment plan that fits your budget. A discount is offered for patients who pay for treatment in advance.
Low-Interest Financing
If out-of-pocket costs concern you, financing your dental implants through CareCredit® can break your treatment costs down into low-interest monthly payments that work with your budget.
Why Our Patients Invest in Dental Care From Dr. Bixby
Dr. Bixby is amazing! I came to him to restore my implant, he was so kind as to explain each step of the process to me and answered any questions I had and really took his time during my visits. HE is so gentle- HE GIVES THE BEST LOCAL ANESTHESIA OF MY LIFE!!! I barely felt the pinch of the needle! And best of all-my crowns look amazing, you can't even tell which tooth is an implant! I can't say enough good things about Dr. Bixby- he and his assistants are awesome and I can't recommend them enough!
View On Google
Dr Bixby gets 5 gold stars for his gentle demeanor and painless treatment. And the hygienist Jennifer is amazing. With Covid, I got behind in my dental health. I was concerned I had a Covid Cavity. Thank goodness my teeth were in good shape! No decay. A sparkling smile for the holidays. My teeth feel great!
View On Google