Top Causes of Tooth Discoloration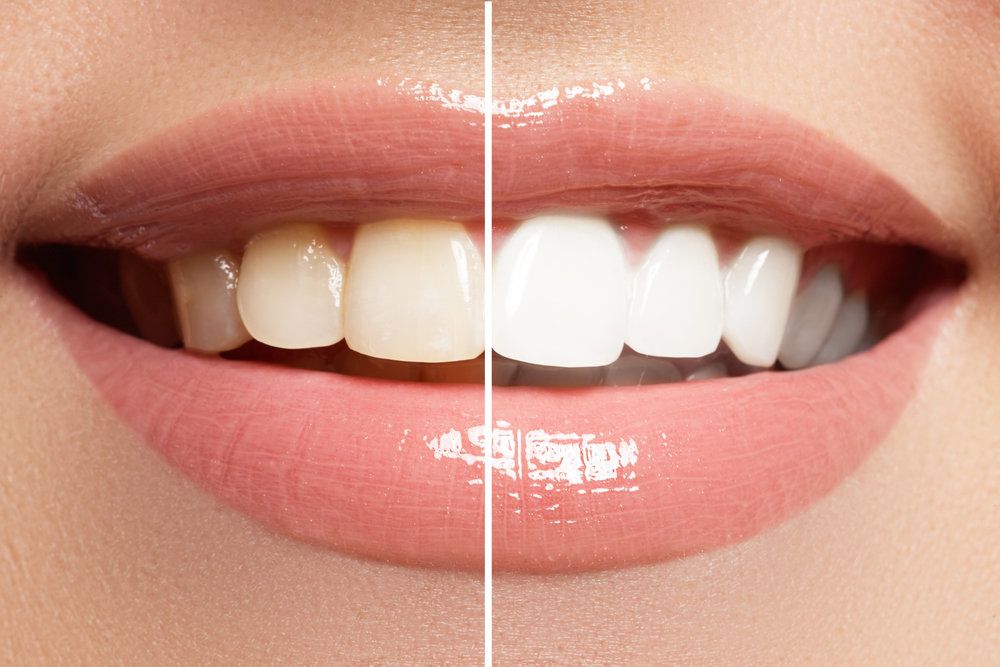 Fewer things detract from a beautiful appearance like stained, yellowed teeth. Fortunately, teeth whitening can address extrinsic stains and dramatically brighten your smile by several shades. Here, Dr. Michael Bixby, a Red Bank, NJ, dentist, explores the top causes of tooth discoloration.
Certain Foods and Beverages
Tea, coffee, red wine, colas, and other dark-colored beverages can stain the teeth over time. Certain foods, such as berries, potatoes, tomato sauce, and soy sauce, can also darken the enamel.
This type of discoloration is known as extrinsic staining, as it only affects the outermost layers of the teeth. Professional teeth whitening is extremely effective against this type of discoloration.
Tobacco Use
Cigarettes, cigars, pipes, and smokeless tobacco can lead to dark dental staining. While teeth whitening does reduce the appearance of discoloration, staining will return unless you kick the habit for good.
Diseases
There are certain diseases and medical conditions that can affect tooth enamel. When the enamel is compromised, the underlying dentin may become visible. Because dentin is yellow in color, the teeth can appear stained. While teeth whitening is not as effective for this type of discoloration, other treatments such as bonding or porcelain veneers can mask tooth discoloration.
Poor Oral Hygiene
Routine brushing and flossing remove plaque and stain-producing substances. When proper oral hygiene is neglected, patients are more prone to staining.
Teeth whitening can brighten the teeth. However, restorative treatments are often necessary prior to cosmetic work. If you have sustained damage due to decay or gum disease, Dr. Bixby can design a treatment plan to fit your unique needs.
Certain Medications
Some antibiotics, like doxycycline and tetracycline, can lead to tooth discoloration when administered to young children. There are also certain mouthwashes on the market that can contribute to staining, such as chlorhexidine and cetylpyridinium chloride. Research has also indicated that antipsychotic drugs, antihistamines, and drugs for hypertension can also cause dental discoloration.
Aging
As we age, tooth enamel becomes worn. Consequently, the layer of dentin underneath becomes more visible. This type of discoloration is referred to as intrinsic. Therefore, these stains do not respond well to teeth whitening. However, there are other cosmetic treatments that can deliver impressive results.
Dental Materials
At our Red Bank practice, we use tooth-colored restorations for natural-looking results. However, some older restorations, especially those containing silver sulfide, can cast a gray color on the teeth. To correct this, we can replace old fillings and restorations with tooth-colored ones.
Genetics
Genetics affects your dental health as well as your overall health. By nature, some individuals have thicker, stronger enamel. Unfortunately, those with thin enamel have an increased risk of erosion and subsequent discoloration.
Trauma
Falls, vehicular accidents, sports-related injuries, and similar traumas can cause internal bleeding in adult teeth. As a result of blood being trapped inside the tooth, discoloration can occur. Furthermore, trauma can disrupt normal enamel formation in small children.
Because these stains are considered intrinsic, teeth whitening is usually not recommended. However, Dr. Bixby can address the problem with alternative treatments.
Environment
Fluorosis is a condition characterized by white spots on the teeth. This is caused by excessive fluoride exposure, either from a natural source or extreme use of fluoride-containing products. Keep in mind, however, when used in moderation, fluoride can help remineralize and strengthen teeth.
Learn More about Teeth Whitening
Are you self-conscious about tooth discoloration? If so, schedule a consultation at our Red Bank practice. We can help you explore teeth whitening or any of our other cosmetic treatments. Contact us online or call us at (732) 224-1160.
Related to This