Invisalign Appointment Frequency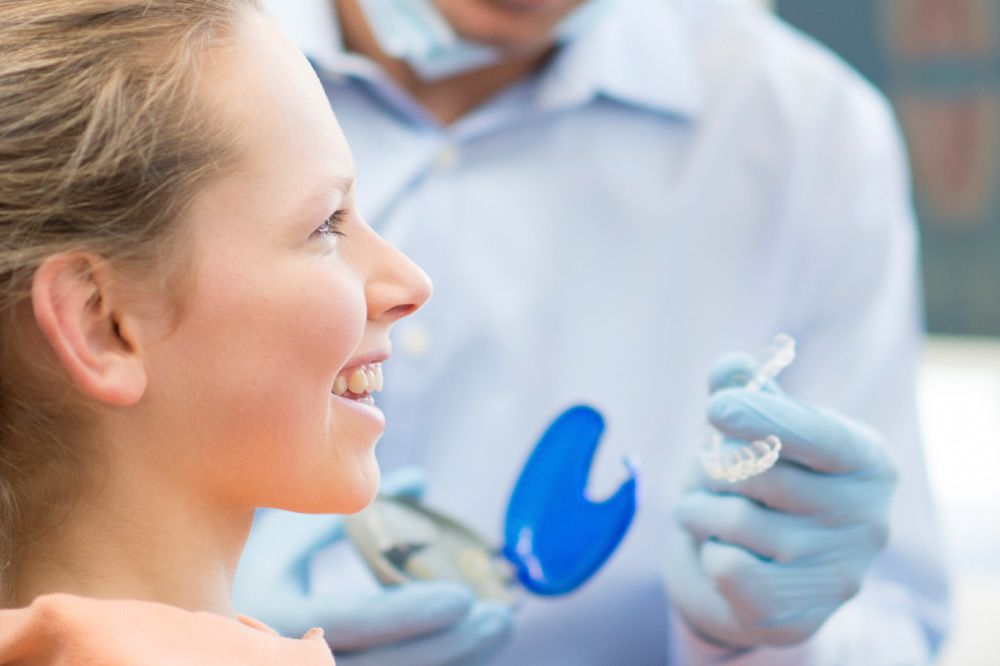 At the Michael Bixby Center for Advanced Dentistry, we have many ways to treat crooked teeth. For adults and teenagers, the most popular option is Invisalign®, an invisible alternative to traditional braces and orthodontic treatment. Countless patients at our Red Bank, NJ dental center now have straight teeth and beautiful smiles thanks to Invisalign.
Invisalign treatment is simple and convenient since the clear plastic aligners used can be removed and worn discreetly. Dental visits will be necessary to make sure the treatment process is going well. Let's discuss these appointments, how often they occur, and what purpose they serve.
Regular Appointments Are Crucial for Success
In order to ensure the best possible results from Invisalign treatment, patients will need to visit our practice a few times for regular checkups. These periodic visits help make sure a patient's teeth are gradually shifting into better position and that the treatment plan is going smoothly. These appointments also give patients a chance to ask questions, voice concerns, and be heard.
Initial Consultation for Invisalign
Before having additional appointments, the first visit to the dentist will involve an initial consultation for Invisalign and taking impressions to develop a treatment plan. A subsequent visit will occur after a week or two where you can pick up the first set of Invisalign aligners and receive basic instructions for care.
How Often Are Follow-up Appointments?
After getting your first set of aligners, Invisalign patients will return to our Red Bank dental practice every four to six weeks for the duration of treatment. Since the average Invisalign treatment takes about a year, that means most Invisalign patients will have about 8 follow-up appointments.
Since the number of appointments can vary, we will discuss changes in appointment frequency with our patients as needed.
What to Expect During These Appointments
Invisalign follow-up appointments are usually pretty simple. We take a look at your teeth, talk about how your treatment's been going, and help you deal with any questions or concerns you may have. Sometimes we'll make slight adjustments to the treatment plan, or perform minor tooth reshaping procedures to help the procedure continue smoothly.
How Long Do the Follow-up Appointments Take?
For most patients, these Invisalign follow-up appointments only take about 15 to 30 minutes. This can vary depending on what's discussed and what needs to be done, but these are generally short trips to the dentist.
The Final Invisalign Appointment
At your last Invisalign appointment at our Red Bank dental office, we'll make final adjustments as needed to improve the look of your smile. We'll then take an impression of your straightened teeth so we can create a custom retainer; we may place a permanent retainer instead or to assist with the removable retainer. Whatever the case, a retainer will help make sure your orthodontic treatment results last for years to come.
What If I Have Issues Between These Visits?
If you ever have problems or concerns between your dental visits, you can reach out to our practice at any time. We will be more than happy to address whatever issues you're experiencing to make sure the Invisalign treatment is as comfortable and effective as possible.
Learn More About Invisalign
For more information about Invisalign and whether or not it's the ideal option for you, be sure to contact an experienced cosmetic and restorative dentist. The team at Michael Bixby Center for Advanced Dentistry can be reached by phone at (570) 342-8194.
Related to This