Foods and Drinks to Avoid with Veneers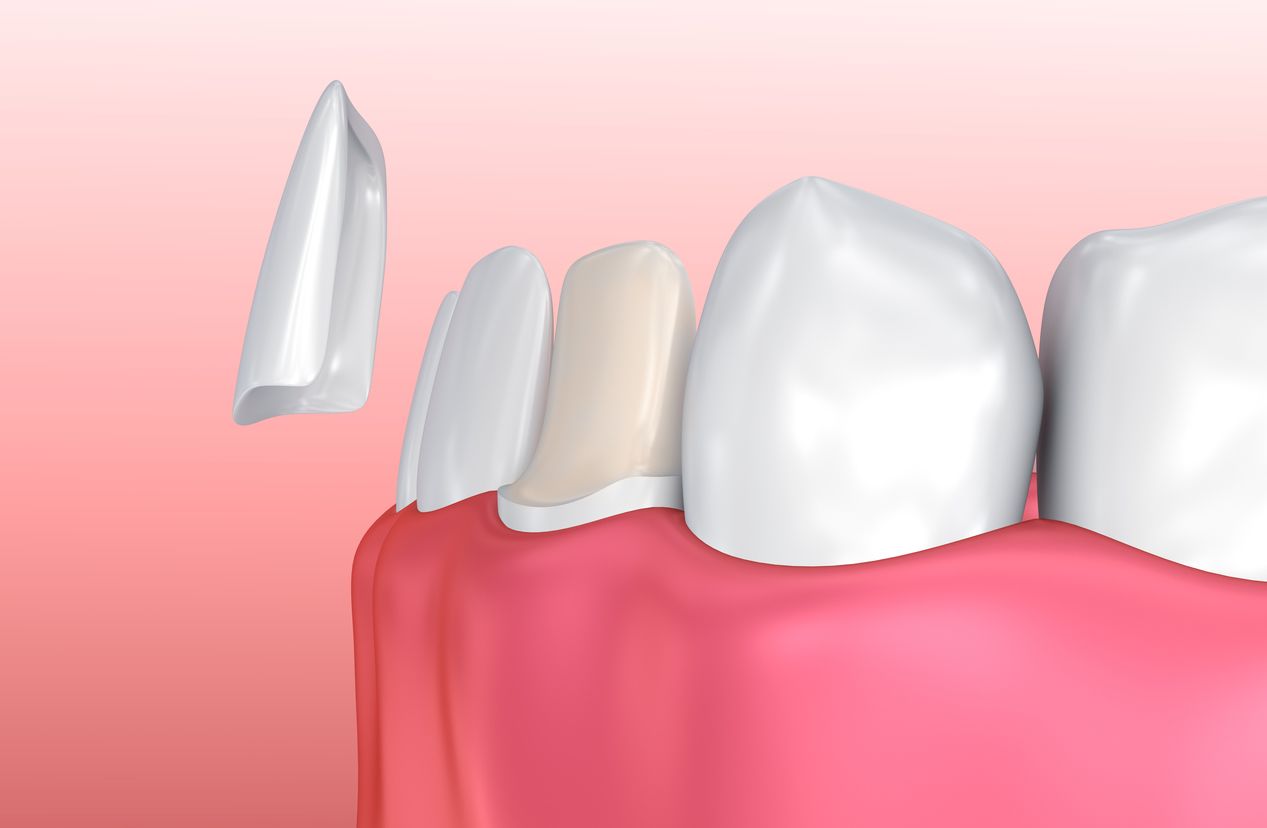 Porcelain veneers are among the most popular cosmetic dental treatments, and with good reason. Veneers can mask a variety of aesthetic concerns, such as chips, gaps, and discoloration. The result is a beautifully balanced and symmetrical smile that can transform your appearance.
To keep your veneers looking and feeling great, you will need to follow a few simple guidelines. Here, our Red Bank, NJ dental team will discuss foods and drinks to avoid with veneers so you can preserve your new smile and enjoy several years of benefits.
About Temporary Veneers
Because dental veneers are fabricated in a lab, most patients will need to wear temporary veneers during the two-week period in which the custom veneers are crafted.
Temporary veneers protect the teeth from damage and sensitivity. In the sections below, we will discuss some of the foods you should avoid while wearing temporary veneers, as well as some foods you can enjoy during this time.
What to Avoid with Temporary Veneers
Temporary veneers are bonded to the teeth with temporary cement. As a result, they are more likely to shift, fall off, or become dislodged.
To avoid this issue, there are a few foods to avoid until the final veneers are ready. If you are wearing temporary veneers, it is a good idea to steer clear of:
Sticky foods, like taffy, gum, and caramel
Tough bread
Hard candy, popcorn, ice, and raw vegetables
Hard breads
Berries, tomato sauce, ketchup, tea, coffee, red wine, and other staining agents
What to Eat with Temporary Veneers
If you are currently wearing temporary veneers, we recommend eating non-staining, soft foods. These may include:
Eggs
Pasta
Mashed potatoes
Soft canned food
Bananas
Soft bread
About Permanent Porcelain Veneers
Once your dentist replaces your temporary veneers with your permanent ones, you will have fewer dietary restrictions. Porcelain is incredibly strong and stain-resistant. As a result, permanent veneers are less susceptible to discoloration and breakage. However, certain habits may still compromise your veneers.
What to Avoid with Permanent Porcelain Veneers
To properly maintain your custom veneers, we recommend staying away from certain foods and lifestyle habits. For example, these things can cause irreversible damage to your veneers:
Tobacco use
Alcoholic beverages, which can cause damage to the bonding material
Extremely hard foods
In addition, dark-colored beverages, such as coffee, tea, cola, and red wine, should be consumed in moderation.
Other Tips for Maintaining Your Veneers
In addition to dietary changes, it is also important to keep certain habits in check. For example, you should never use your teeth to groom your fingernails, open packages, or tear tags off of items. These behaviors can damage porcelain veneers, and they can have a negative impact on your natural teeth as well.
Schedule a Visit Today
To learn more about how to properly maintain veneers, schedule an appointment with Dr. Bixby. During a consultation, we can help you determine if this treatment option is right for you. Contact us today.
Related to This