Make Eating a Pleasure Again: Tooth Sensitivity and Chewing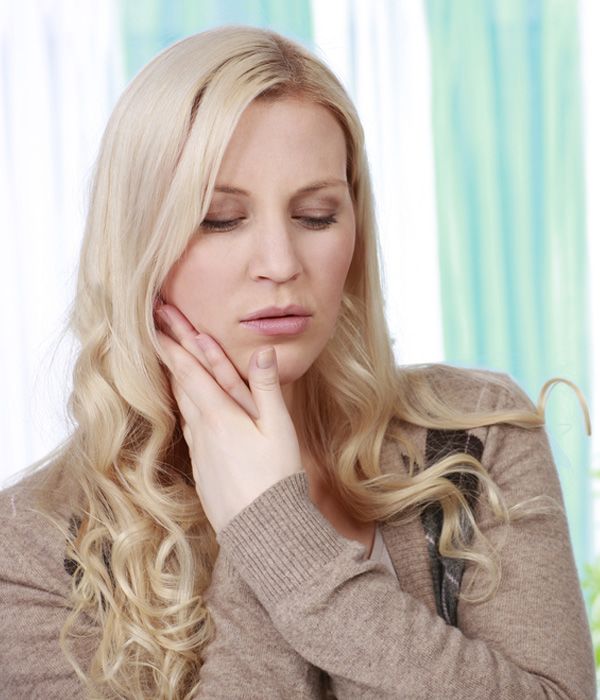 Eating your favorite foods should never have to be a chore, let alone a painful one. Yet, if you are struggling with tooth sensitivity, you may no longer look forward to your next meal no matter what is on the menu. Whether your tooth sensitivity is constant or it comes and goes, those shooting pains that occur when you close your teeth to chew a bite of food can truly impair your quality of life. Fortunately, modern restorative dentistry offers a number of highly effective solutions to tooth sensitivity, and they are all available at the Michael Bixby Center for Advanced Dentistry.
In discussing the issue of your tooth sensitivity and chewing at his Red Bank, NJ cosmetic, restorative, and general dentistry practice, Dr. Michael Bixby will ask you about your dental and medical history, your lifestyle, and your at-home oral hygiene regimen. He will then perform a comprehensive oral exam to identify what is causing your tooth sensitivity. Based on his findings, he will recommend the treatment plan most likely to restore function to your mouth and allow you to bite, chew, and enjoy your favorite foods once again.
There is no reason to continue to live with tooth sensitivity. We invite you to schedule your initial consultation with Dr. Bixby at the Michael Bixby Center for Advanced Dentistry today.
The Diagnosis and Treatment of Tooth Sensitivity
Tooth sensitivity can be caused by any number of factors; often, it results from a combination of causes. Here are some of the most common causes, along with possible solutions:
Enamel Erosion
The enamel that protects your teeth is extremely strong and durable. However, it can become worn over time, whether due to poor oral hygiene, overexposure to acidic foods, aggressive tooth brushing techniques, disease, or injury. Once enamel has been eroded, the extremely sensitive dentin layer becomes exposed. Solution: If only the enamel has been eroded, and the teeth are otherwise structurally sound, then Dr. Bixby can safeguard the exposed dentin by applying a porcelain veneer or a dental crown, depending on where the affected tooth is located in the mouth.
Cementum Erosion
As enamel protects teeth above the gum line, cementum protects teeth below the gum line. Cementum can become worn when the gums pull away from the tooth, as is common during the latter stages of gum disease. Solution: Gum disease treatments such as scaling and root planing can help restore gum health and resolve issues with tooth sensitivity below the gum line.
Failing Dental Work
Crowns, fillings, and other dental work are not meant to last a lifetime and will eventually have to be repaired or replaced. Solution: Dr. Bixby can replace your failing dental restorations with new, state-of-the-art restorations.
Cracks in Teeth
Cracks in teeth, often not visible to the naked eye, can result in tooth sensitivity while chewing and biting down. Solution: As long as these cracks have not resulted in a root canal infection, the tooth can often be restored to optimal strength and function through the placement of a dental crown.
Learn More about Tooth Sensitivity and Chewing
To learn more about tooth sensitivity and chewing, please contact the Michael Bixby Center for Advanced Dentistry today.
Related to This